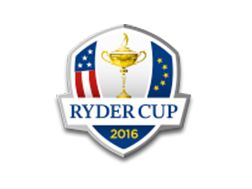 Chaska, Minnesota – 2016 Ryder Cup Friday Foursomes Predictions for September 30th:
2016 Ryder Cup Friday Foursomes – Match One
Jordan Spieth and Patrick Reed (USA) vs. Justin Rose and Henrik Stenson (Europe)
Based on past Ryder Cup performance, this sets up well for the Europeans. Rose and Stenson are a combined 6-2-2 in Ryder Cup foursomes play, and were 3-0-0 as a team in 2014.  The American duo of Spieth and Reed, meanwhile have never won a foursome's match.
This edge is offset somewhat by form and health issues.  Spieth and Reed were both relatively sharp in the PGA Tour playoffs, both reaching the Tour Championship in Atlanta. Neither Rose nor Stenson qualified for the final stage, Rose due to uninspired play and the big Swede due to injury.
Predicted result – Halve
2016 Ryder Cup Friday Foursomes – Match Two
Phil Mickelson and Ricky Fowler (USA) vs. Rory McIlroy and Andy Sullivan (Europe)
McIlroy is the hottest player in the world right now with victories in two of the last three PGA Tour playoff events, including the Tour Championship. The FedEx Cup champion also has a career 3-2-1 record in foursomes play and has been assigned the role of mentoring Ryder Cup rookie Andy Sullivan in the opening session.
On the American side, Fowler has been awful lately, posting two terrible finishes after a back nine collapse at The Barclays that would have wrapped up an automatic Ryder Cup berth.  Mickelson hasn't won for three years but comes into the matches on a high after blitzing East Lake's back nine on Sundat with a six-under par 29.
Predicted Result – Point Europe
2016 Ryder Cup Friday Foursomes – Match Three
Jimmy Walker and Zach Johnson (USA) vs. Sergio Garcia and Martin Kaymer (Europe)
Of the two Americans, Walker is in the best form. After finishing third at the Deutsche Bank, he was 13th and the BMW and finished 28th at the Tour Championship. Johnson didn't make it to East Lake after failing to crack the Top 40 in the first three playoff events.
Garcia is one of the greatest foursomes players in Ryder Cup history and his 9-2-2 lifetime record in this format is the best in the field. Former PGA champion Martin Kaymer is in good form after finishing in 6th place at the European Tour's European Open.
Predicted Result – Point Europe
2016 Ryder Cup Friday Foursomes – Match Four
Dustin Johnson and Matt Kuchar(USA) vs. Thomas Pieters and Lee Westwood (Europe)
On paper this looks like a mismatch. Johnson has quite simply been one of the best players in the world since his win at the U.S. Open and was on form in the PGA Tour playoffs despite a disappointing final day at the Tour Championship. Kuchar, the Olympic Bronze Medalist should be a nice compliment for the less experienced Johnson.
Westwood, like Garcia, has had great success in this format, compiling a 9-4-4 record in 17 Ryder Cup foursomes matches, many of them with the mercurial Spaniard. And like his frequent partner, Westwood has been asked to show a Ryder Cup rookie the ropes. Pieters is no slouch, however, and has three top fours in his last four events.
Predicted Result – Point USA
Predicted score after 2016 Ryder Cup Friday Foursomes: Europe 2-1/2 USA 1-1/2
Check here for Live Scoring of the matches.