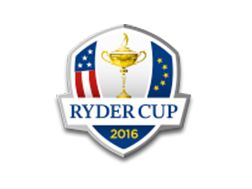 Chaska, Minnesota
- 2016 Ryder Cup Friday Foursomes Predictions for September 30th:
2016 Ryder Cup Friday Foursomes - Match One
Jordan Spieth
and
Patrick Reed
(USA) vs.
Justin Rose
and
Henrik Stenson
(Europe) Based on past Ryder Cup performance, this sets up well for the Europeans. Rose and Stenson are a combined 6-2-2 in Ryder Cup foursomes play, and were 3-0-0 as a team in 2014. The American duo of Spieth and Reed, meanwhile have never won a foursome's match. This edge is offset somewhat by form and health issues. Spieth and Reed were both relatively sharp in the PGA Tour playoffs, both reaching the Tour Championship in Atlanta. Neither Rose nor Stenson qualified for the final stage, Rose due to uninspired play and the big Swede due to injury.
Predicted result - Halve